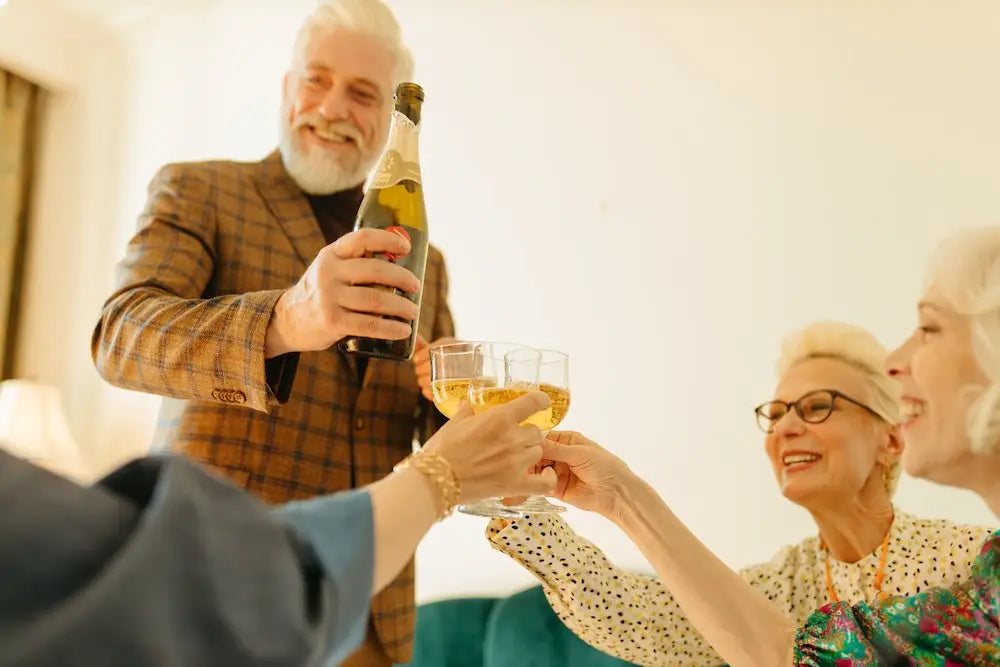 Planning a Birthday Party for an Elderly Relative
Why You're Never Too Old To Party
With 108 million Americans aged over 50, there are plenty of birthdays to be celebrated. Whether it be a day out or some light entertainment at home, it's important to celebrate each milestone. Having fun is important regardless of your age. At any age, but particularly as we get older, celebrating a birthday offers an invaluable opportunity to get together with loved ones; it doesn't have to be anything extravagant or complicated.

Having a Themed Party for an Older Relative

When it comes to arranging a celebration for an older relative, consider choosing a theme. By organizing a celebration based on a particular interest, you are not only showing thoughtfulness but it also gives a focal point to the festivities. This could be something as simple as their favorite color or a favorite personality. It might even be something based on the year they were born. Whatever it is, it can be fun to incorporate a theme into the celebrations. If you are organizing the party together, it also offers you a special chance to have some time together, which can be better than any material gift.

Going Out or Staying in?
Depending on the nature of the birthday 'girl' or 'boy', you might want to organize a social event. This could be something simple like going for a meal somewhere or going bowling. Wherever you go, speak to the venue about decorating the space in advance, particularly if it is all a surprise. Have a careful think, though, about the logistics involved in organizing a day out, and whether it is best to advise your relative of any ideas beforehand. This will help keep any potential stress to a minimum.

Organizing Some Group Activities

If you are planning something at home or a low-key indoor gathering, think about including some suitable activities. Have a think about the sorts of games your relative would enjoy, along with those attending the party. For a jovial atmosphere, why not incorporate some games, such as charades or a quiz. Having some birthday-themed team games is a simple way of bringing some fun to the party. If you would like to keep the atmosphere quite relaxed and calm, consider an arts or crafts activity. Whether it be painting or creating something out of materials, art and crafts can be a great way of bonding across generations. They have also been shown to have a positive impact on morale.
Meanwhile, you could arrange for a photographer to come and take some professional photos of the event, as well as some posed group photos. This not only provides the perfect opportunity to capture the day, but also offers an invaluable keepsake of multiple generations coming together.​

A Little Thought Goes a Long Way

It can be hard for some people to embrace birthdays, particularly as they get older. Having some sort of celebration, even if very low-ley, can give even the most reluctant of birthday people a boost. However you celebrate, bringing together a group of people who mean a lot the someone will likely be the best birthday present they could ask for. Whatever you do, make sure you are aware of any commitments your relative has, particularly if the party is a surprise, and make sure the day you are celebrating is clear in their diary (even it means making up an excuse for them to keep the day free).